There's nothing new about the idea of a career break, though the concept has certainly been rebranded and repackaged in recent years. Whether you think of it as a 21st-century sabbatical or, more simply, an extended and unpaid leave from work that includes travel, the fact remains that today's professionals have a variety of life-enriching options to choose from. Among those is the chance to volunteer in Asia through Friends for Asia.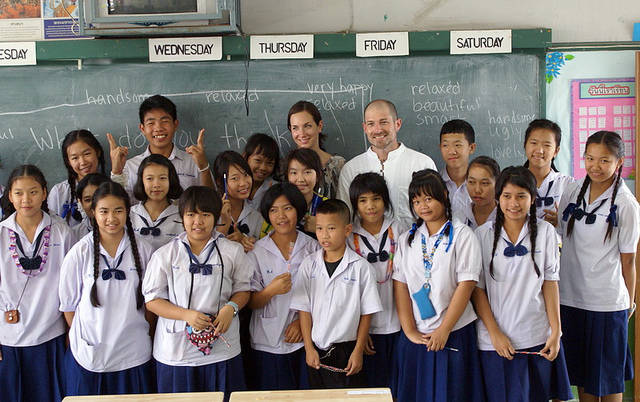 Career Breaks are both Possible and Practical
There's a lot to be gained from taking a few weeks or months to step away from your career. Many professionals find that a mid-career reprieve is rejuvenating, and it gives them the chance to set new priorities and consider new career directions. Of course, everyone's situation is different, and it's important that you carefully evaluate your personal situation before striking out on a career break.
Most people assume that they simply can't afford to step away from their nine-to-five for a few months. If finances are simply too tight, then a career break may not be in your best interest at the moment. However, many people fail to consider the possibility of renting out their house while they are away, or of subleasing their apartment to eliminate a substantial monthly expense. Furthermore, FFA's volunteer project sites are all hosted in countries with favorable exchange rates compared to most Western nations. Your budget is going to stretch a lot further here than it would back home.
We may be biased, but we believe that volunteering is one of the absolute best ways to leverage time spent away from a career. Doing so offers a once-in-a-lifetime opportunity to really engage with other people. Whether you're teaching, building or developing others, the world as you see and experience it is going to change. Sure, you'll return home soon in due time – but you'll be a changed person.
Career Breaks can be Life-Changing
Taking a career break to volunteer in Thailand presents you with the perfect opportunity to make some substantial changes in the way you live your life. Every year, we host hundreds of volunteers from all over the world, many of whom are looking to change something about themselves, their circumstances or their environment. Some are simply looking for a simple change of scenery, though many are out to downright reinvent themselves.
Take Allison, one of our past volunteers, as an example. She joined FFA's medical internship program in Thailand and launched a profound career change in the process:
Volunteering abroad is not just for gap year students. Adults of all ages can have the opportunity to learn new skills and to experience different cultures. After thirteen years as an ESL teacher, I decided to change my career to nursing. Spending time as a medical intern helped to confirm that nursing is the right choice for me. I learned so much from observing doctors and nurses at work in various departments of the hospital. I will soon start nursing school with more confidence and a better understanding of the medical field thanks to this valuable experience. – Allison Priest from Kentucky, USA
Career Breaks can be for Anyone
Allison brings up a good point. A lot of professionals get hung up on the notion that extended volunteer projects are only for students and retirees. In her case, volunteering in Asia gave her the chance to test drive a new career path, granting her the confidence to return home and make one of the most important transitions in her life. To be fair, taking a substantial amount of time off from a career is much more complicated than simply booking airfare to Asia during summer break. But don't confuse complicated with unrealistic. Sabbaticals are entirely possible and, according to many of our past volunteers, highly advisable.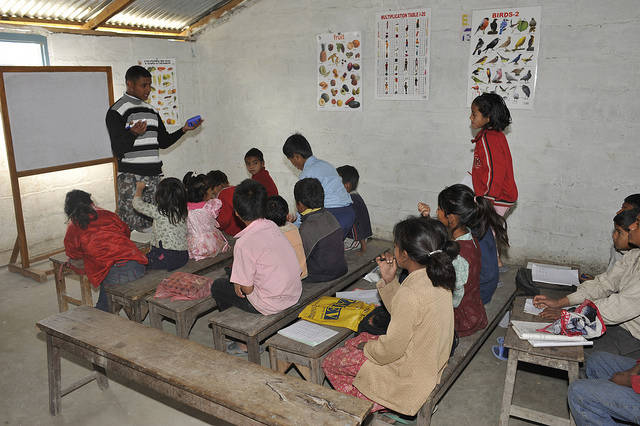 Career Breaks Don't Have To Mean Quitting Your Job
A typical career break lasts anywhere from a couple months to as long as two years. However, there's as much to be gained from short-term volunteer getaways. Some volunteers learn more about themselves over the course of a two-week project than others do over several months. It's all about mindset.
Two weeks may feel like more of a holiday than a sabbatical. However, volunteering with a project in Asia introduces multicultural dimensions, language barriers and a host of other life-enriching challenges. Katy Berninger (who, to be fair, volunteered with us for eight weeks) offered some interesting insight into the rewards and challenges of volunteering in Asia:
Immersing yourself in a different culture and witnessing the way other people live is incredibly eye-opening. Recognizing that there are ways to do things, other than your own, allows for you to learn how to adapt and embrace experience outside of your comfort zone. Before you know it the things that were so different to you in the beginning become things you love. And when that's the case the possibilities become endless. – Katy Berringer, New York, USA
Our flexible project assignments give you more control over your career break. If you'd like to hone a particular skill or take on a new challenge as part of an annual holiday, then FFA's Teaching English projects or professional internships may be a good fit. If, on the other hand, you have time to spare and are eager to spend time indulging a passion or contributing to a cause that's close to your heart, then one of our environmental awareness projects or NGO placements could be just the thing you're looking for at this juncture in life.
Career Break Opportunities across Thailand and Asia
Friends for Asia offers career break opportunities at four distinct and dynamic Asian destinations: Bali, Nepal, Thailand and Vietnam. Each country has its own signature character and offers a unique set of circumstances to frame your sabbatical.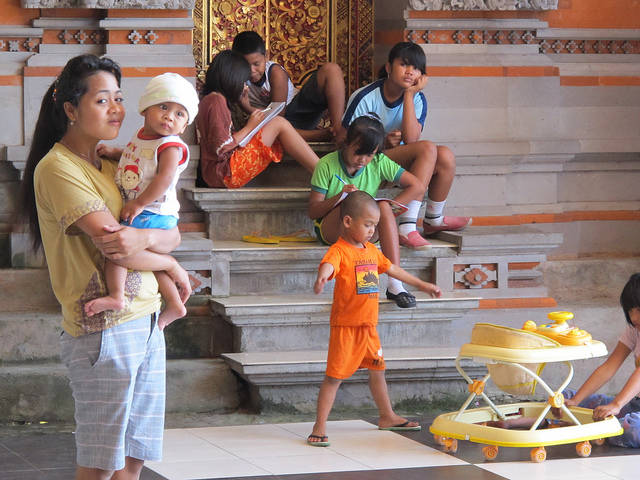 Career Breaks in Thailand
Perhaps you visited Thailand during your university years and have always dreamed of returning; or maybe you're eager to plan your first visit to the Land of Smiles. In either case, Thailand is one of the best places in Asia to stage a career break. This is an economically robust country with strong Buddhist values and a penchant for finding the silver linings in life.
Thailand is easy-going, optimistic and fundamentally transformative. It's an intensely popular tourist destination, but that's just one more reason to go behind the scenes with a volunteer project in Thailand. Between the spa treatments, cooking courses, Thai boxing classes and meditation retreats, visitors can take a body-mind-and-soul approach to a sabbatical in Thailand.
All of this is underscored by meaningful volunteer projects and internships, including the following: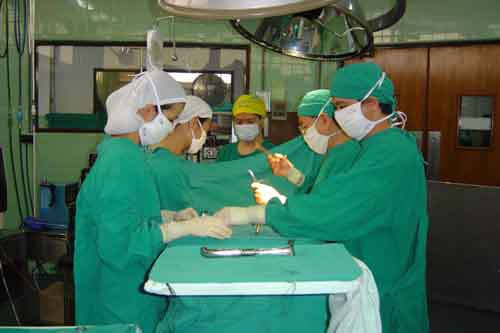 Volunteering Now Can Change Your Life
It's easy to get stuck in the mindset that your adult years are strictly for work, building a family and setting aside savings in preparation for retirement. You work now so that you won't have to in your later years. Obviously, taking responsibility for your own life and livelihood is a core tenet of adulthood. However, there's no reason to completely rule out the possibility of stepping away from your career for a few months or even year. In many cases, doing so will completely redefine the way you approach success, happiness and relationships.
A person's career spans several decades. A few months is really just a drop in the bucket compared to the 40 odd years you'll spend at work. Furthermore, many employers are – at the very least – open to the possibility of a reliable employee taking an extended unpaid leave. Of course, the reality varies from one situation to the next, but you certainly won't be the first person in history who took time away from their career to embark on a journey of self-discovery. Cast in this light, saving an experience like this for the autumn of your life doesn't make much sense.
The time you spend volunteering in Asia during this career break could completely change the way you approach your life. Take Dylan as an example. He didn't parse words in describing his experience teaching English to novice Buddhist monks in Chiang Mai:
It is the most fulfilling work I have ever done, and believe I will ever find. The novices (young monks), the teachers and the people of Thailand made this experience the best of my life thus far. – Dylan Rapoport, New York, USA
Jacqueline McHugh (Glasgow Scotland) told us that the time she spent volunteering with one of FFA's children's home projects gave her a unique opportunity to show love, friendship and companionship. With that in mind, she described it as markedly different than my previous work experience with children from the USA and UK.
Likewise, Julia described her volunteer project with Friends for Asia as one of the best experiences she has ever had. She adds:
I can highly recommend staying for a long period, so you will have the chance to immerse yourself into a totally different culture. You will learn about yourself and find many new friends. – Julia Kaye, Heidelberg, Germany
A career break spent volunteering in Asia can be nothing short of life changing. Those who embrace the opportunity now are setting themselves up for an outright paradigm shift. By all means, embrace your retirement years as an opportunity to experience the world and positively affect others. Just don't let that get in the way of the change you could be enacting now – both in your own life and in the lives of others.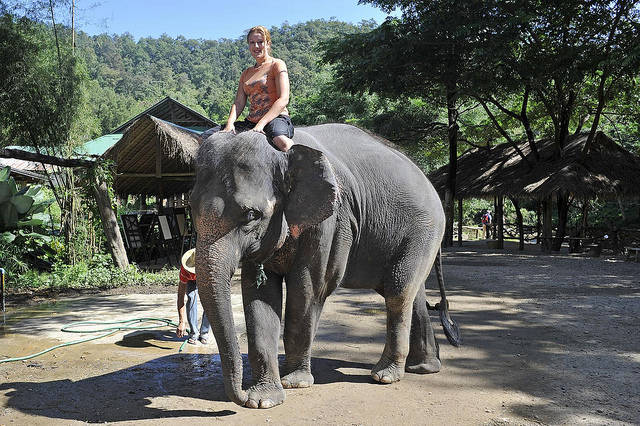 This article originally posted to Friends for Asia.